Shopping Trolley Covers
Shopping trolley covers are a piece of cotton quilted fabric that fits in the space that you put your child in whilst you push him or her around the supermarket. Well the problem with shopping trolleys is that firstly they are left outside and are very rarely cleaned.
Is a shopping cart cover necessary?
It helps your baby sit safely.

Each baby develops on his own time, but usually, babies start sitting up around 6 months old. Once your baby can sit on his own, he can sit in the child seat of a shopping cart. But babies just learning to sit can still be wobbly. A shopping cart cover is designed to help prop babies up
What are shopping trolleys made of?
Most modern shopping carts are made of metal or a combination of metal and plastic and have been designed to nest within each other in a line to facilitate collecting and moving many at one time and also to save on storage space.
What age can you use a shopping cart cover?
When your baby can sit up and support its own weight, which usually happens around the age of six months, that's when you need a shopping cart cover. Some babies will meet that milestone a little sooner than others and some will take a bit longer.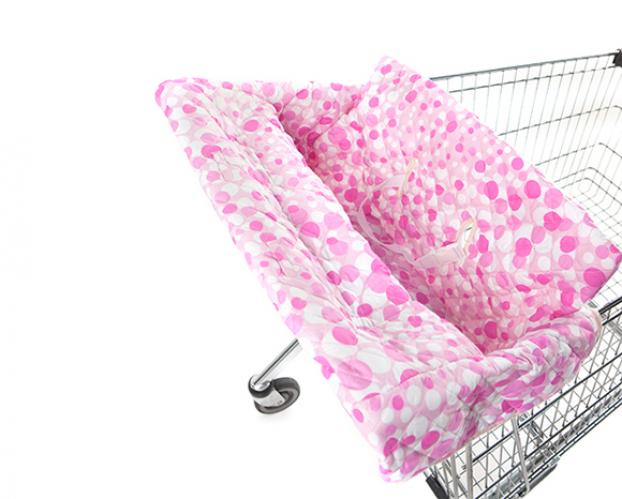 Show Filters